WHO WE ARE
This Is Our Story
MEVAM ÁSIA is an Apostolic Platform committed to the development of The Gospel of Jesus Christ and to the Institution of God's Kingdom on earth. We believe in the connexion between Christians around the world, this is why we dedicate our lives to the purpose of making disciples and preparing them to be disciples in Asia.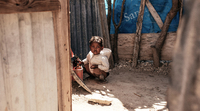 Small Changes Can Make Big Differences
"Yea, so have I strived to preach the gospel, not where Christ was named". Romans 15:20


A Reality Check About Asia
- Over 81% of the nearly five billions of non-Christians live in Asia,
- In this continent live 85% of the world's unevangelized individuals,
- Asia also has 9 of the 10 world's largest unevangelized populations.
- There are approximately 320 millions of people in China that have never heard about Jesus.
- Of the 600 cities and villages in India, 500 has not even a Church Worker.
- This continent has the three largest non-Christian religious: Islam, Hinduism and Buddhism; which are the biggest challenges for Christians. There are around 1.1 billion Muslims, 950 million Hindus, and between 500-900 million Buddhists.
Natural Disasters Are Common
Asia is affected by strong earthquakes, volcanoes, droughts, cyclones, tsunamis and floods, which have claimed million lives, and caused others to become homeless, needing many workers to provide humanitarian aid, and in all life areas.
---
Marcos Olindo
Deputy Director
Anderson Fernandes
Education Coordinator
Elias de Lima
Building Services Coordinator
---

AND NOW?
Support Our Mission